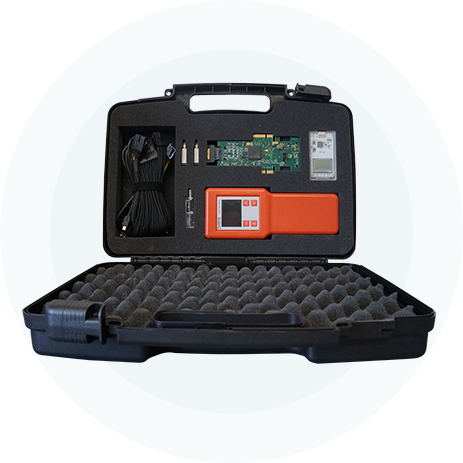 PC Test Kit
All the tools you need to test and diagnose computer hardware.
A durable polypropylene case with snap latches and a carry handle
6 high-quality hardware tools in one location. Each hardware tool in the PC Test Kit is housed in its own foam compartment to help safeguard your investment
Fourteen full software packages conveniently pre-installed on two handy USB Flash drives. Every purchase comes with a single-user commercial license for all included software.
Booting from the Bootable UFD during system startup will give you access to a Linux environment with BurnInTest Linux installed, even when the operating system has not been installed or has been corrupted by faulty hardware or software. Exclusive to the PassMark UFD!
Six Hardware Tools
MemTest86 Pro. Comes with MemTest86 Pro pre-installed and ready to use. Also comes with an extensive user guide outlining simple step-by-step instructions for using MemTest86 to diagnose and troubleshoot PC memory problems.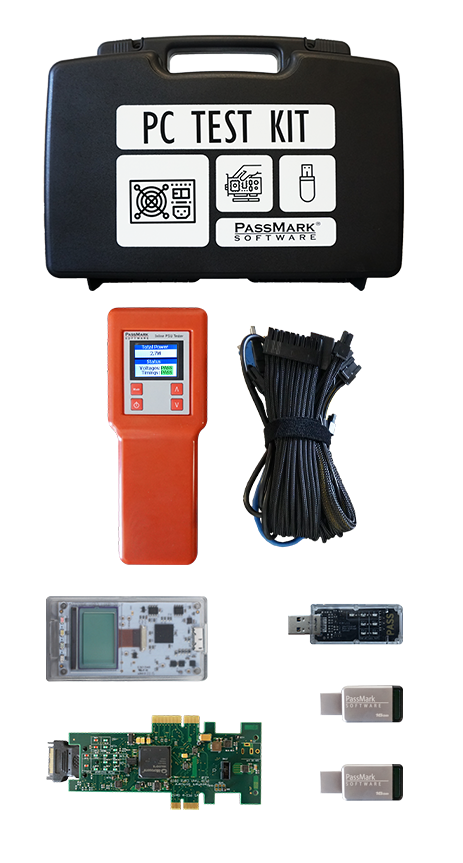 Fourteen Software Packages
Note: All packages run directly from USB drives.
*Software licences are perpetual and do not expire.

*Updates for all the software packages are included for 12 months.

Product Code: PM124

Product Barcode: 860000 645546