Free Upgrades
If you purchased a previous version of any of our software products 12 months prior to its new release, you will be eligible for a Free Upgrade to the latest version.
To obtain this free upgrade, simply login to our website as below:
You must login with the email address which was used to purchase the original software product. Use the Forget Password option to retrieve your password if you do not have it already.
On the left side of the User Profile page, click on the option to 'Manage my products'.
You will be shown a list of the software products you have purchased. All eligible Free Upgrades will also be listed here.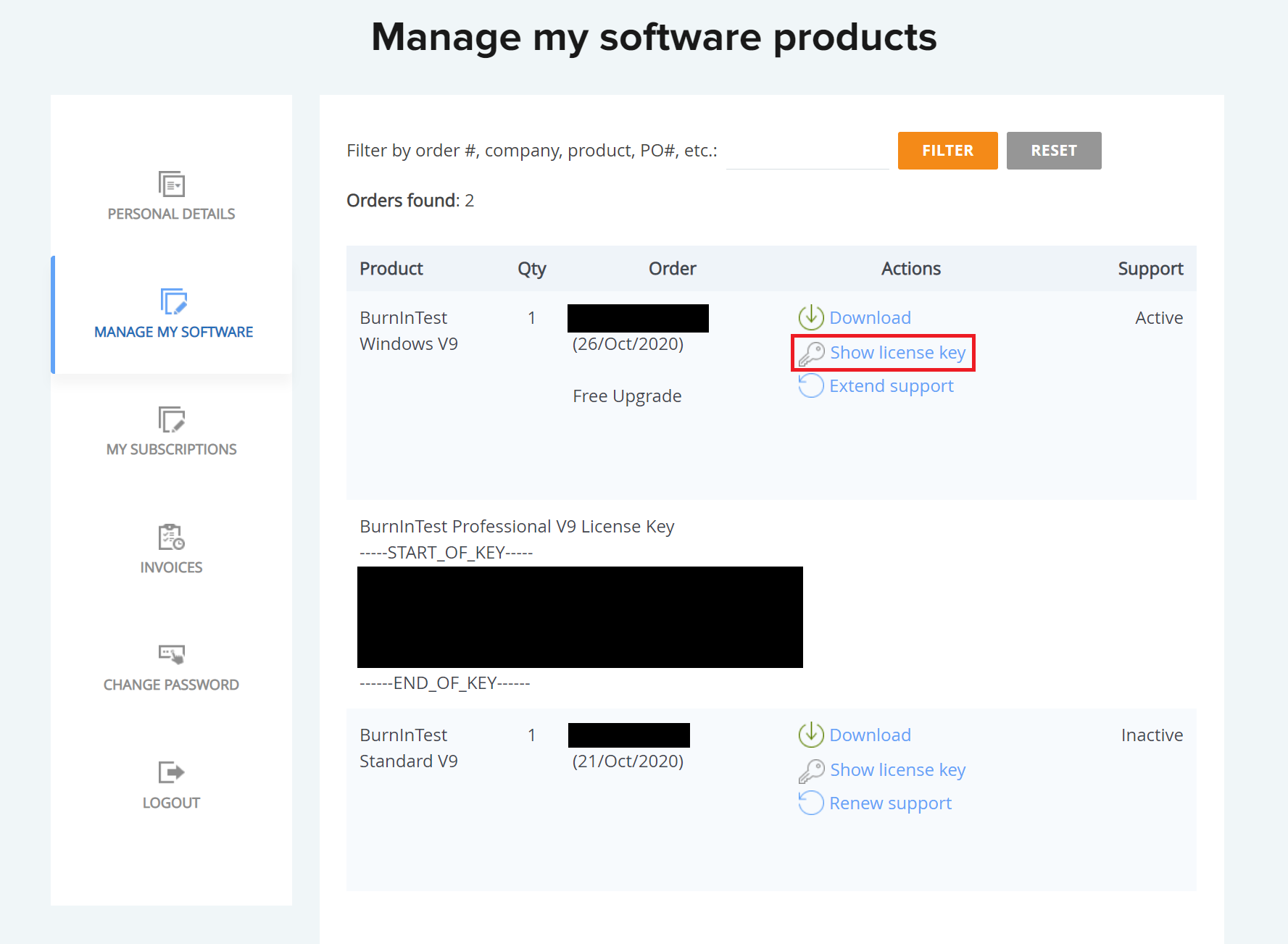 Simply click 'Show license key' to retrieve your new license key for the latest version of the product.
You can also click Download to obtain the latest version of the product. Click Extend support if you need to purchase additional technical support for the product.
If you have any questions, please contact us at help@passmark.com