For the last year we have been developing a new PCI-E Test card. This diagnostic card is the replacement and successor for the POST card (Power On Self Test) card that we used to stock some years ago.
The old POST card were only designed to work on the ISA and PCI buses, but both these buses are now obsolete. These cards were extremely basic, their function was to read a value from a memory location (known as PORT 80) and display it for the user to see. More
details about POST are on Wikipedia
. Over the year the beep codes and integrated display functions built into the motherboards made these POST cards less necessary. Further the BIOS vendors stopped publishing the codes needed to make use of the POST cards. Combine this with the advent of UEFI and the PCI-E bus, and we are calling these POST cards officially dead. R.I.P.
Nevertheless there is still a requirement to test motherboard slots for electrical issues and performance. So somewhat in stealth we embarked on a development process a year ago to develop a more sophisticated PCI-E test & diagnostic card.
This is the picture of the 1st prototype of this new PCI-E card that was the result of the development process. Only two units of this prototype have been made.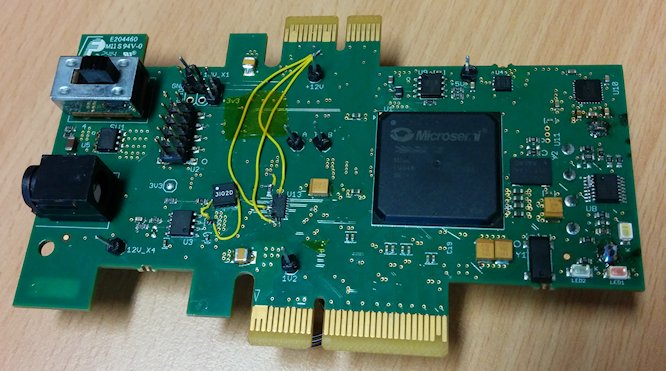 Tomorrow I hope to go into detail about some of the card's functions and challenges in designing the card.
Update: PCI-e Test card now available for purchase.